LUBRICATION ACCESSORIES
Prominent & Leading Wholesale Trader from Chennai, we offer Shock Absorbers, Electronic Timers, Metering Cartridges, Manifolds Fittings and Valves, Oil Skimmer and Pneumatic Grease Pumps.

Shock Absorbers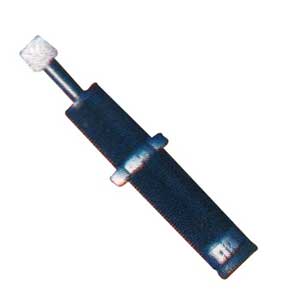 Clutch Brake Combination Unit (Encased/Split Shaft design):
In order to gratify the varying needs of our clients with regard to Lubrication Accessories, we are engaged in offering a high quality range of Shock Absorbers. Fabricated using top grade raw material, these absorbers are in compliance with all the industry norms and standards. As these are extensively used in various industrial, electronic, and engineering applications, we offer them in various forms ranging from M14 to MI 15. Some of the key features of these Shock absorbers are as follows:
Smooth functioning
Variable adjustment
Stroke: 10 to 250 mm
Feed controllers available
---
Electronic Timers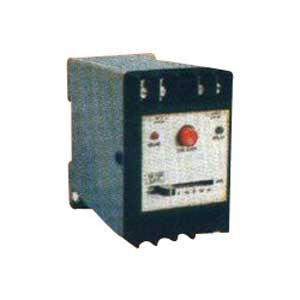 Our firm is engaged in offering a wide range of Electronic Timers to our esteemed clients. Designed and developed by our highly skilled professionals, these are durable, corrosion resistant, and give high performance. Some of the specifications, in which these timers are available, include:
'On' time-5 seconds
'Off' time-7 seconds
(1-45) or (15-180) minutes
Variable 'On'/'Off' time available
---
Metering Cartridges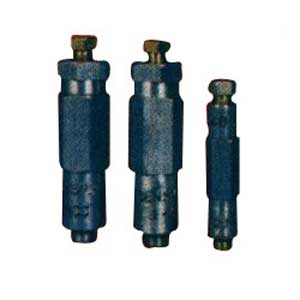 Metering Cartridges, designed & developed by our highly skilled professionals, which are widely used to meet the low pressure lubrication requirements. Furthermore, these metering cartridges cover and then lubricate the points in a very organized and systematic manner. Hence, these metering cartridges help in optimizing the wide usage of lubricant and enables to avoid wastage. These lubrication cartridges are well known amongst our clients for superior performance, reliability, cost efficiency and durability. Apart from offering the high quality range of products, we also offer technical assistance to clients & buyers as per their specific requirements. These assistance is required in intermittent and continuous lubricating systems.
---
Manifolds Fittings and Valves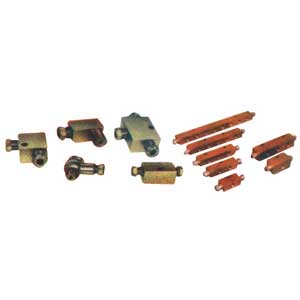 Our firm offers a wide range of Manifolds Fittings And Valves, which are manufactured in compliance with all the international standards of quality. Some of the the primary functions of these intake Manifolds are cited below:

To evenly distribute the combustion mixture (or just air in a direct injection engine) to each intake port in the cylinder head(s)

To optimize the efficiency and performance of the engine

It can also be serves as a mount for the carburetor, throttle body, fuel injectors and other various components of the engine
---
Oil Skimmer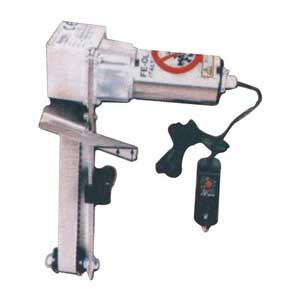 To satisfy the ever growing needs of our clients with quality range, we are engaged in offering Oil Skimmers at cost effective prices within the stipulated time frame. Fabricated in compliance with all the industrial norms, these CE certified skimmers are light in weight and have variable speed. Some of the major features of these skimmers are cited below:
Easy mounting
Immersion depth from 200m to 1400mm
Voltage 100V to 230VAC
Special- to suit the client's application
---
Pneumatic Grease Pumps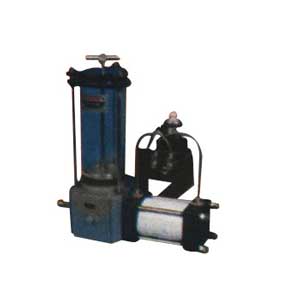 We are engaged in offering a wide range Pneumatic Grease Pumps (For Grease / Oil spray). Manufactured in compliance with all the international quality standards, these products are durable, abrasive & corrosion resistant, and dimensionally accurate. These pumps are extensively used in applications related to grease or oil spray because of their accurate dispensing and good repeatability. We offer these pumps in various specifications such as:
PnGP- 1500-6/DV
PnGP-3000-10/DV
---
---
Progressive Distribution Blocks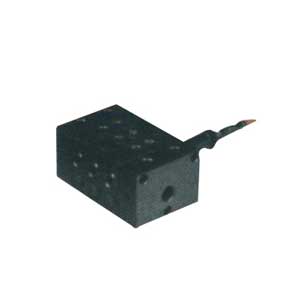 Our firm offers a wide range of high quality Progressive Distribution Blocks (For Oil & Grease) to our global clients. Fabricated using high grade raw material, these fuel distribution blocks are highly appreciated by our clients for dimensional accuracy, reliability, durability, and positive lubrication. Some of the specifications, in which these blocks are available, include:
PB-4555(0.15 cc to 0.4 cc)
PB-6080 (0.35 cc to l. cc)
Max. No. Of outlets: 20 per Block
Feedback with proximity Switch
---
Grease and Oil Dispensers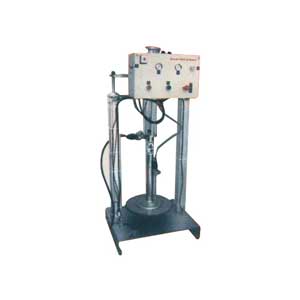 We are engaged in offered an extensive range of Grease & Oil Dispensers. These are highly appreciated by our clients for their attributes such as reliability, durability and consistent output. Widely used in automotive industry, these dispensers are available in various specifications such as:
SPMs designed & manufactured as per customer's requirements
No. of SPMs working well
Drum pump available
---